From the French Laundry website:
"Every day we create two unique nine-course tasting menus – chef's tasting and a tasting of vegetables- each a series of smaller, focused dishes. No single ingredient is ever repeated throughout the meal. What we want you to experience is that sense of surprise when you taste something so new, so exciting, so comforting, so delicious, you think. "Wow" – and this it's gone. We want the peak of sensation on the palate to be all that you feel. So we serve a series of small courses meant to excite your mine, satisfy your appetite and pique your curiosity. We want you to say, "I wish I had just one more bite of that." And then the next plate arrives and the same thing happens, but in a different way, a whole new flavor and feel and emotion."
SAMPLE TASTING MENU
Edit
OYSTERS AND PEARLS - Sabayon of Pearl Tapioca with Island Creek Oysters and White Sturgeon Caviar
SALADE DE TOPINAMBOUR - Jamón Ibérico de Bellota," Garden Turnips, Compressed Asian Pears and Sunflower Sprouts
SAUTÉED FILLET OF PACIFIC YELLOWTAIL - Globe Artichokes, Picholine Olives, Saffron-Pickled Garlic, Italian Parsley and Spicy Tomato Broth
SWEET BUTTER-POACHED ALASKAN KING CRAB - Creamed Arrowleaf Spinach, Cornbread Croutons, Braised Hobbs' Bacon and Pickled Pearl Onions
CHARCOAL-GRILLED ELYSIAN FIELDS FARM SUCKLING LAMB LEG - English Pea Purée, Garden Carrots, Cipollini Onions, Swiss Chard Leaves and "Béarnaise Mousseline"
MARCHO FARMS NATURE-FED VEAL SADDLE - Garden Radishes, Egg Mousse, Sacramento Delta Asparagus and Whole Grain Mustard Vinaigrette
OSSAU-IRATY - Royal Blenheim Apricots, Toasted Marcona Almonds and Shaved Fenne
ASSORTMENT OF DESSERTS - Fruit, Ice Cream, Chocolate and "Candies"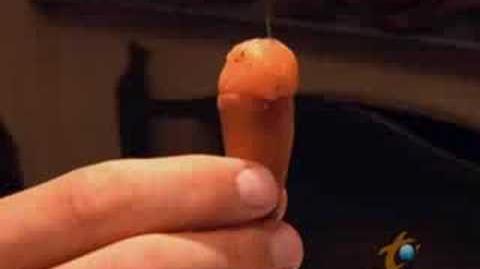 FOOD PHOTOS
Edit
6640 Washington St Yountville, CA 94599
Ad blocker interference detected!
Wikia is a free-to-use site that makes money from advertising. We have a modified experience for viewers using ad blockers

Wikia is not accessible if you've made further modifications. Remove the custom ad blocker rule(s) and the page will load as expected.