Spruce is a charming one star restaurant situated in Presidio Heights of San Francisco, CA.
Chef Mark Sullivan (Executive Chef/Partner) and John Madriaga (Chef de Cuisine) showcase the freshest/finest ingredients in meats, poultry, and fish. The menu at Spruce is inspired by American Cuisine. In fact the main highlight of the menu is their house made charcuterie and specialty cured meats. In addition, Spruce has developed relationships with local farmers and ranchers; thus leading to an extensive cuisine preparation.
Spruce serves Brunch, Lunch, Dinner, Bar/Lounge, and Cafe.
Sample Menu
Edit
Appetizers
Parsnip Soup
with Brussells sprouts, charred onion
Main
Carrot and Fennel Pollen Ravioli
with Fava leaf pesto, French curry, Thumbelina carrot
Butter Poached Maine Lobster
with Sunchokes, Tokyo Turnips, Brown Butter Vinaigraette
Korabuta Pork Tenderloin
with Vadouvan, Sauerkraut, Bulgur Wheat
Wine
White
Pinot Blanc, Domaine Ostertag, Alsace 2012
Red
Nebbiolo, Cascina, CA, 'Rossa, Langhe 2011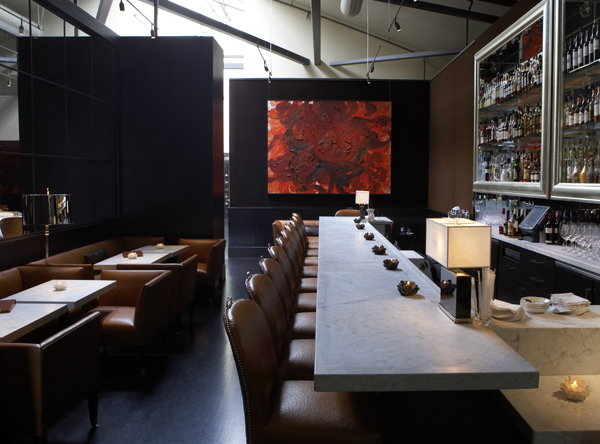 Ad blocker interference detected!
Wikia is a free-to-use site that makes money from advertising. We have a modified experience for viewers using ad blockers

Wikia is not accessible if you've made further modifications. Remove the custom ad blocker rule(s) and the page will load as expected.