Madrona Manor is a one star restaurant in Healdsburg, Ca. It is known for its stylish, high-end cuisine in a cozy, old-world setting. Madrona Manor offers a rich culture of wine, food and nature which are all inspired by Healdsburg's surroundings.
Chef Mallgren prepares New Californian cuisine using the finest ingredients available in the county, as well as greens, vegetables, herbs and fruit from our gardens.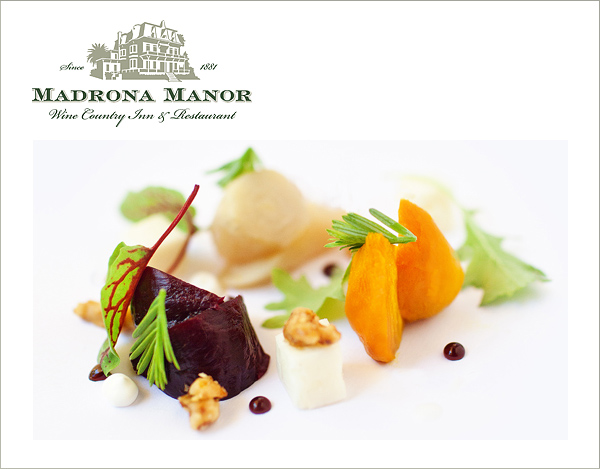 Ad blocker interference detected!
Wikia is a free-to-use site that makes money from advertising. We have a modified experience for viewers using ad blockers

Wikia is not accessible if you've made further modifications. Remove the custom ad blocker rule(s) and the page will load as expected.