Aziza is a one star Moroccan restaurant situated in the Richmond District of San Francisco,CA. Aziza earned its first Michelin star in 2010 and has maintained it ever since. Chef Mourad Lahlou grew up in Marrakesh, Morocco, and adapts classic Moroccan cuisine to a modern, fine-dining palate at Aziza. 
Sample Menu
Edit
Starters
duck confit basteeya
raisin, almond
spreads
chickpea, yogurt-dill, piquillo-almond, flatbread
Mains
short rib
carrot jam, mustard soubric, date
branzino
eggplant, mustard greens, pepper, jalapeño
Desserts
pecan crémeux
fig leaf ice cream, spiced honey
Wines
schloss gobelsburg
2009 grüner veltliner heiligenstein,
kamptal
dauvissat
2007 chablis (chardonnay), 1er cru
montmains, burgundy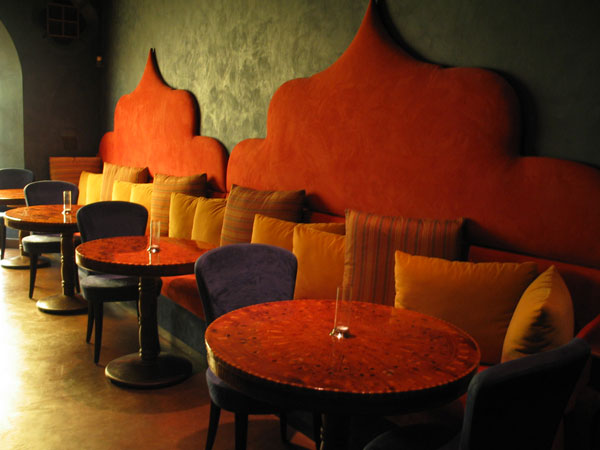 Ad blocker interference detected!
Wikia is a free-to-use site that makes money from advertising. We have a modified experience for viewers using ad blockers

Wikia is not accessible if you've made further modifications. Remove the custom ad blocker rule(s) and the page will load as expected.